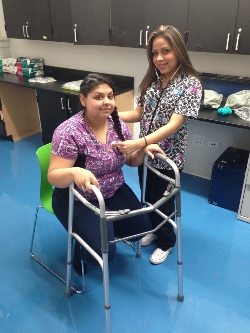 What

Carreras en Salud Orientation (Nursing Program)

When

11/6/2019, 5:00 PM

–

6:00 PM

Where

Instituto del Progreso Latino 2520 S. Western Avenue, Room 001
Interested in launching your career in healthcare? Join us at the Carreras en Salud orientation every Wednesday at 10am and 5pm. No matter your current education level, you can start taking steps towards your career!

Find out about the Carreras en Salud program here:

For more information about Carreras en Salud, call us at 773-890-0055 or email carreras@idpl.org.